Quicktime is required to watch the movies

[download here].


The Virtual Tour of Galway City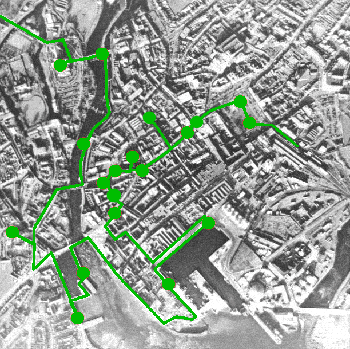 A guided tour of Galway City begins by clicking here.

Alternatively, each of the links in the green boxes on the left and right will take you directly to the named sight. The satellite picture above lets you explore the route and you can go directly to the location by clicking on it.

Get Realplayer to listen to the music.