-The Harbor , Galway 310kb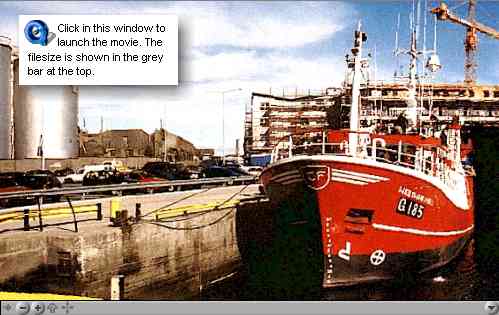 previous: Quay Street

next: Fishing Boats
---
Galway harbor is a successful cross between an industrial harbor, a small fishing port and a marina. Turning right you'll see a large tanker docked to fill the storage tanks on the left.



The harbor has undergone (and is still undergoing) extensive restoration and rezoning, transforming it from an area of formerly derelict warehouses into one of the smartest places for apartments in Galway.
---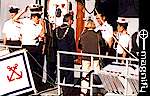 The Navy plays an integral part for any Island nation in protecting its borders. Seen here is the Lord Mayor of Galway Martin Quinn inspecting the French Naval vessel Malabar (A664). The Irish Navy cooperates with its European partners in the many roles in peacetime, such as the protection of Fisheries.

---

Galway Harbor can be your ferryport if you plan to travel to the Aran Islands by boat. The Aran Islands are a rugged outcrop of three Islands on the Atlantic West Coast. They were popularized in the 1952 John Ford movie 'The Quiet Man', starring John Wayne and Maureen O'Hara.